Eva's lives in a beautiful ecosystem of charities and charitable persons, but we don't always have the opportunity to reach out to them and see what they're doing to promote advocacy within their communities.
Our thanks go out to everyone who took the time to participate and help spread the word.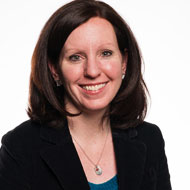 In my role with the London Community Foundation, I promote advocacy by facilitating initiative development and building capacity in local organizations who meet the daily needs of people experiencing poverty and homelessness but also innovate to eradicate these issues in the future.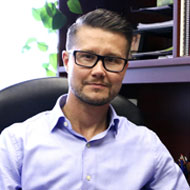 As a researcher and advocate, I use evidence-based advocacy to promote social change and find creative ways to engage youth and support them in sharing their voices and stories. I work with LGBTQ2S youth experiencing homelessness to promote advocacy through the use of film-based methods.
For example, I have collaborated with young people on digital storytelling projects to share aspects of their experiences that they felt comfortable sharing with the public. Film has the power to share stories of real world experiences and evidence-based knowledge, leading to greater understanding of certain complex issues.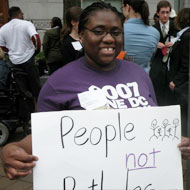 We promote advocacy by going into the community and completing both outreach and rights talk. This occurs at shelter, day programs, and other non-profit organizations. We also have a list of community members that we reach out to in an ongoing way to promote advocacy. We recently started a Community Engagement Meeting Called the People's Action Planning meeting that meets once a month.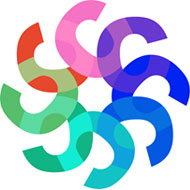 I promote advocacy on food security and child poverty in Canada, through national fundraising campaigns, by leading national dialogues on these issues and through Youth Leadership Camps. For example, I have created a collaboration with The Circle on Philanthropy and Aboriginal Peoples in Canada to launch the very first philanthropic dialogue on a national Indigenous School Nutrition Strategy. I think we can all be changemakers and it is possible to make a difference through collaboration and mobilized youth.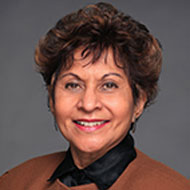 As Member of Parliament for Don Valley East, I have been involved in Eva's Place and am very familiar with its programs. In the past I have delivered Christmas turkeys to Eva's Place at Lesmill, as well as back to school packs and essential items for the youth.
I continue to advocate for social justice issues through my many meetings with advocacy groups, town halls, coffee meets and greets.
On April 1st, 2017, I hosted a town hall on our governments National Housing Strategy to specifically address the issues around homelessness and poverty. Lack of affordable housing is a contributing factor to poverty and that is why our government has committed an additional $11.2 billion for this imitative, together with low interest loans and incentives for building affordable housing.
I host pre and post budget consultations to ensure that voice of the residents of DVE is heard. Our consultation has resulted in a historical investment of $7 billion to create child care spaces, this is above and beyond the Canada Child Care benefit that has taken 300,000 children out of poverty.
Youth are not the only vulnerable sector, we have people with mental health and seniors who can become homeless. As such we have invested in budget 2017 $2 billion to ensure that our vulnerable population and our senior citizens live in dignity.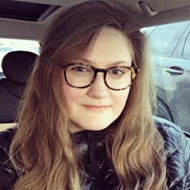 I promote advocacy on macro social work issues on social media such as #MacroSW twitter chats, conference presentations, and in my classroom with students.
For example, this semester I am working with community organizer Justin Vest on a series of #MacroSW twitter chats on organizing. I feel it is vitally important to use my voice for social justice and help others do the same.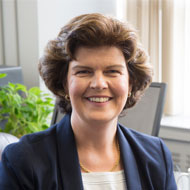 We work with the young people across Canada and our international networks to promote youth entrepreneurship and policies and investments that will help more aspiring young entrepreneurs succeed.